Locked in Hellsend
TV-14
HD
CC
Mountain Bike
22 mins
2020





4 | 2 ratings
Filmed in Lockdown at Hellsend, where the crew have been living their best lives shredding and building every day. From Dirt Jumps and Downhill Mountain Biking to Pit-Biking and much more - they've been lucky enough to live it.
Theo Erlangsen, Ike Klaasen, Duran van Eeden
Region Blocked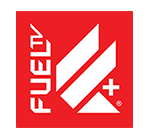 We're on our Way!
FUEL TV+ will be available in your region soon.
(US-United States).
Where to watch FUEL TV