Radical
TV-PG
HD
Biographical
1 hr 11 mins
2014





5 | 1 ratings
Reports, footage and videos of one of the most famous and controversial Brazilian surfers Dadá Figueiredo, who quickly rose to fame becoming a true icon in the 1980's.
Dada Figueiredo, Julio Adler, Freddy D'Orey
Region Blocked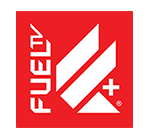 We're on our Way!
FUEL TV+ will be available in your region soon.
(US-United States).
Where to watch FUEL TV