Skate Na Veia
TV-14
HD
Skateboarding
1 hr 3 mins
2009





0 | ratings
From the skate scene in Russia to the inspirational story of polio stricken Og de Souza, Skate Na Veia documents some of the most intriguing stories in the skateboarding.
Steve Berra, Diego Bucchieri, Lance Mountain
Region Blocked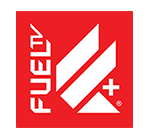 We're on our Way!
FUEL TV+ will be available in your region soon.
(US-United States).
Where to watch FUEL TV