Surfing Favela
TV-14
HD
Documentaries
55 mins
2006





3 | 1 ratings
FUEL TV brings you to the slums or "favela" in Brazil, as young surfers defy limitations and choose surfing over a life of violence, corruption and drugs.
Watch Trailer
Movie Details
| | |
| --- | --- |
| Synopsis | Focused on a "favela" in Brazil, where millions of people live in extreme poverty, young surfers defy the environments limitations by choosing the surfing lifestyle over the never-ending cycle of local violence and drugs. A film by Tomas Crowder and M. La. Brought to you by FUEL TV. |
Region Blocked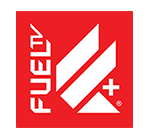 We're on our Way!
FUEL TV+ will be available in your region soon.
(US-United States).
Where to watch FUEL TV