Season 1
The Search
NR
HD
Adventure
2 hrs 39 mins
2017





5 | 52 ratings
What is it that makes us Explore? The restless urge to pack up and go. When the rumor of a perfect wave won't leave your mind. The anticipation, the laughs, the disasters, the surf. It defines who we are are - The Search.
Dillon Perillo, Luke Hynd, Garut Widiarta
Watch Trailer
Season 1 Episodes
| | | | | |
| --- | --- | --- | --- | --- |
| | 1 | | Dillon Perillo and Luke Hynd already had their share of mysto reefs and hidden corners. Balinese hot rat Garut Widiarta, was barrel hardened at home. Fanning was busy being -- Mick Fanning 3X world... | |
| | 2 | | Over the years, Rip Curl's flagship Search boat the Quest 1 had been a home away from home to the Rip Curl girls, but alas, she is no more. Earlier this year she unfortunately sunk, just a week before... | |
| | 3 | | At the highest level of surfing perfection everything comes together. 1 Wind; 2 Tide; 3 Swell; 4 Crowd, or more importantly a lack thereof. You can have the first 3 factors just right, but if the... | |
| | 4 | | Like some of the best stories, this one began with a whispered rumor of some far-flung islands... | |
| | 5 | | After finding a virgin left wedge on their first foray amid the Turquoise Islands, Dillon Perillo, Luke Hynd and Pat Curren re-grouped and headed to another island they knew absolutely nothing about. | |
| | 6 | | Theres an old saying that goes: Before you get the princess, you have to slay the dragon... In this story Louie Hynd finds his princess of a left with only the sea life to share it with, after he... | |
| | 7 | | Technology and Travel, you simply can't have one without the other. Or can you? Wandering into the various shades of real world blue, Gabriel Medina, Matt Wilkinson, Mason Ho and Bruno Santos... | |
| | 8 | | In Africa for the Tour, Matt Wilkinson and Owen Wright head deep south and rubber up against all things Dark Continent. | |
| | 9 | | When an 8-foot swell hit Hawaii's Oahu we tracked its movements in various directions and finally zeroed in on a remote atoll many, many miles from the densely populated line-ups of the famed North... | |
| | 10 | | We are Searching - one wave in particular - a dream like right that breaks on a sand bottom... blue water... a few feet from the shore. A place where every surfer would lose their mind!... | |
| | 11 | | Mick Fanning and Mason Ho find cold waves and clarity in the frozen north. After a rollercoaster 2015, Mick figured he had met his drama limit for the decade and opted out of full-time WSL competition... | |
| | 12 | | Matt Wilkinson and Gabriel Medina, along with Indonesian god, Garut Widiarta dusted off the spirit of #TheSearch and boarded a boat with no plan beyond getting tubed, laying some rail, playing some... | |
| | 13 | | While ostensibly empty, the desert is never devoid of life. Tough, spiky, drought resistant life. Undulating plains of dust, plateaus dominated by single agave species, and mountainous slopes... | |
| | 14 | | Unexpected. Distant. Isolated. Unknown. There are a million different ways to describe this trip, but perhaps the most fitting is to say that it was unlike anything else. Tyler Wright, Alana Blanchard... | |
| | 15 | | Japan has come out with a lot of good stuff, but the best thing in this country is something that even the Japanese couldn't think up. Unfathomable quantities and layers, covering the country. We're... | |
| | 16 | | Join Dillon Perillo, Jacob Willcox and Ry Craike on a Rip Curl Search trip into uncharted oceans, chasing unknown slabs and charting their course as they go. | |
| | 17 | | The European Alps are at the top of the destination bucket list. One single mountain range that spans over eight different countries, resulting in cultural diversity and insane riding possibilities,... | |
| | 18 | | What if I told you there was an unknown sand-bottom right that is five kilometres long, breaks 20 metres off the beach, holds six foot of swell and has only been surfed by four people on the entire... | |
| | 19 | | On the Search with South American slab hunters Bruno Santos and Guillermo Satt. We are in the middle of the Pacific, on a volcanic rock, getting bludgeoned by massive swells. We are, as remote, as you... | |
| | 20 | | A vivid account of a wave unlike any other, featuring Luke Hynd, Tim Bisso and Gearoid McDaid. | |
| | 21 | | The summer was in full swing in the northern hemisphere as the crew flew to Chile. Snowboarders Nils Arvidsson and Nate Johnstone, and skiers Sam Favret and Simon D'Artois met up for what was the... | |
| | 22 | | A trip all about re-learning how to get out of your comfort zones and into the wild, with Luke Hynd and Kipp Caddy. | |
| | 23 | | Tom Curren, Mason Ho and one week spent scouring the coastline of a wave-drenched, storm-ridden island in the North Pacific... | |
| | 24 | | This is the trip that marks the start of Mick Fanning's new life on The Search. Meet Unfinished Business. | |
| | 25 | | Mick Fanning joins Mason Ho for an adventure across the desert. While trying to escape their frantic lives, both surfers end up finding peace, serenity and inspiring waves that show up near their... | |
| | 26 | | not set... | |
Season Details
| | |
| --- | --- |
| Synopsis | What is it that makes us Explore? The restless urge to pack up and go. When the rumor of a perfect wave won't leave your mind. The anticipation, the laughs, the disasters, the surf. It defines who we are are - The Search. |
| Athletes | Dillon Perillo, Luke Hynd, Garut Widiarta, Mick Fanning, Pat Curren, Louie Hynd, Owen Wright, Tyler Wright, Gabriel Medina, Matt Wilkinson, Mason Ho, Bruno Santos, Alana Blanchard, Nikki Van Dijk, Jacob Willcox, Ry Craike, Marion Haerty, Lucile Lefevre, Olva Smeshlivava, Kristiina Nyman, Jessy Brown, Guillermo Satt, Ted Grambeau, Tim Bisso, Gearoid McDaid, Nils Arvidsson, Nate Johnstone, Sam Favret, Simon DArtois, Kipp Caddy, Tom Curren |
Region Blocked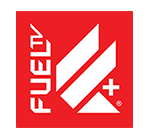 We're on our Way!
FUEL TV+ will be available in your region soon.
(US-United States).
Where to watch FUEL TV